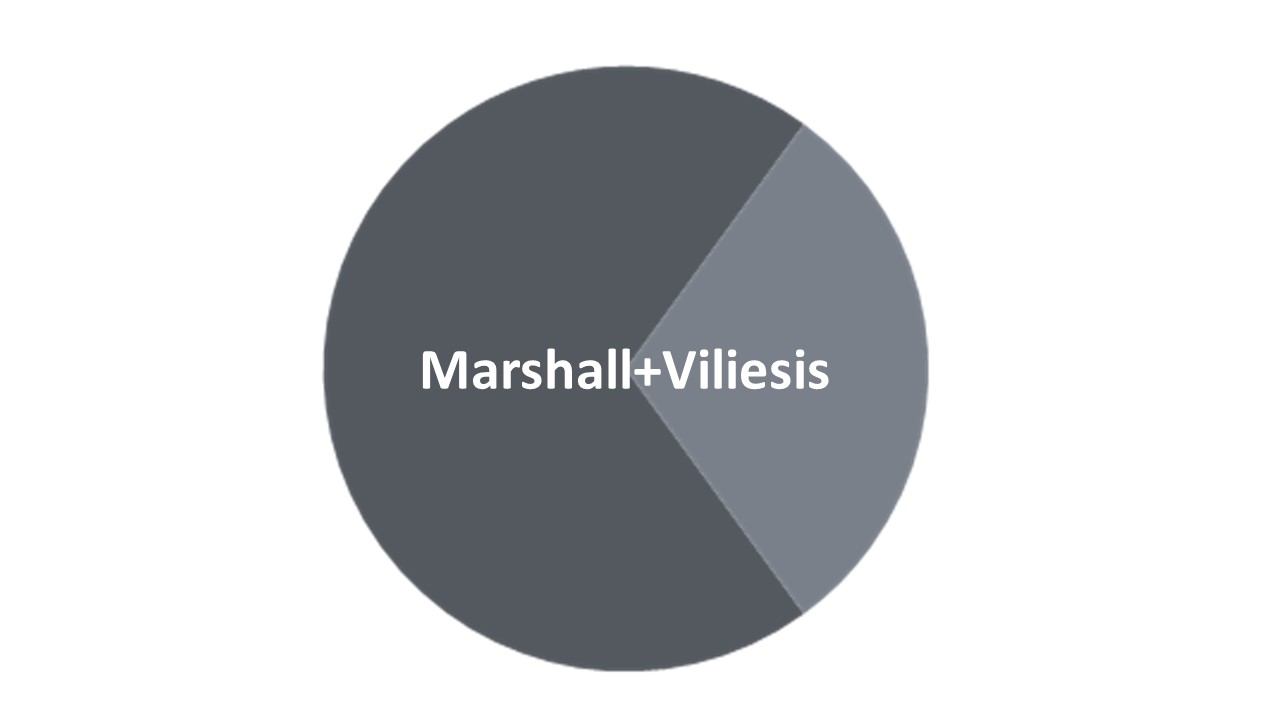 My business partner Doug Marshall and I have created a business solely dedicated to working with business owners and their advisors on Business Value Protection Planning.  Below is our Vison and Mission at Marshall+Viliesis for all closely held business owners and what a Business Value Protection Plan can do for them.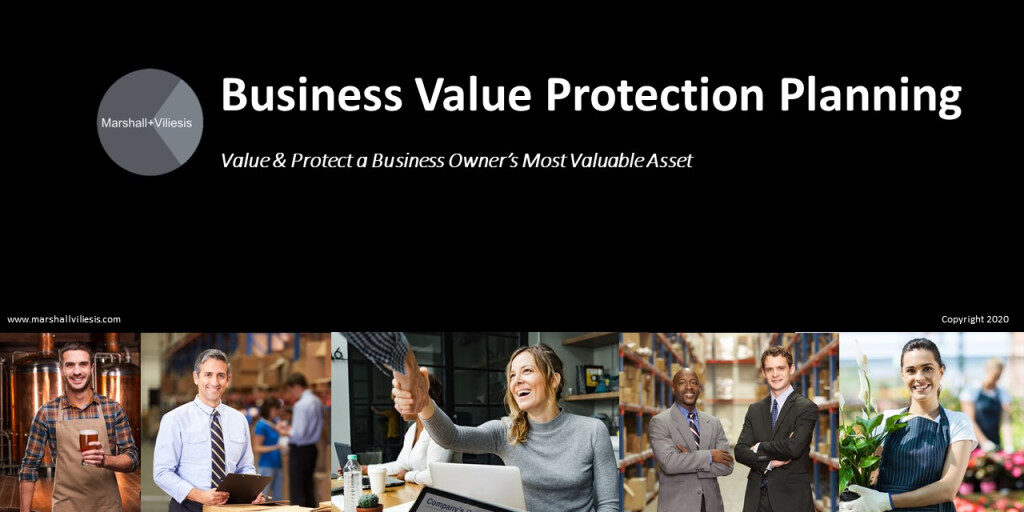 Every closely held business owner's value protected through a Business Value Protection Plan.
To transform how the financial services industry provides clear, concise, integrated planning for closely held business owners through Business Value Protection Planning.
About Business Value Protection Planning
Years of surveys of closely held business owner concerns by the financial services and insurance industry reveal an astonishing consistency of facts:
Nearly 90% of business owners do not have a valuation;
70% lack formal plans for succession and retirement;
over 50% are underinsured in the event of death, disability, loss of a partner or loss of a key employee/stakeholder.
Why is this and how can this be? The industry provides advisors with a plethora of tools and resources. Factfinders, ideas, and products abound. But the numbers don't lie...we are failing our clients.
My partner Doug Marshall and I have studied this dilemma. We recognized we were part of this failed system and we sought to correct it.
How?
We began by sitting on the other side of the table with the business owner to see our world from their perspective.
It wasn't pretty.
Wasted time and energy on "fact-finding" and "goal setting" that offered no value to the owner. Then a leap to product solutions without understanding the true problem.  A lack of coordination by the financial advisor to embrace partnering with the owner's other key tax and legal advisors. Frankly, we saw how owners were frustrated and confused by the very process that was supposed to be helping them.
For most owners, they avoid the time and hassle of proper planning until often too late in the game. Life happens, and the lack of planning, poor planning, uncoordinated planning and/or unfunded planning can result in a significant loss of value.
We quickly understood we needed a process that created empathy with the owner by demonstrating our understanding of their situation. This process needed to deliver something of immediate value and bring clarity to the urgency of the need to put proper plans in place.
Thus, Business Value Protection Planning was born along with our cornerstone of communication, The Business Owner Wealth Pie Chart (click here).
Our Business Value Protection Planning process begins with a 20-minute call with the business owner. They see and understand the message delivered through these Pie Charts and we immediately use innovative technology to get them a valuation of their business...a process that takes less than an hour of their time and provides them with one of the most important pieces of information they seek.
From there, we guide them through a process of Discover, Decide and Design in each of the four integrated planning areas of Succession, Retirement, Estate and Key Stakeholder planning to VALUE & PROTECT their most valuable asset.
To learn more about Business Value Protection Planning and our Mission of transforming how the financial services industry provides clear, concise, integrated planning for closely held business owners, please give us a call or visit www.marshallviliesis.com